The official YouTube channel of Avex Entertainment established in May this year is known as "Eibe no Asobiba (Avex Playground)." The initiative started during the Covid-19 lockdowns when the versatility of online communications started to soar, mainly as a platform for ordinary users to post and transmit videos. Then, in July, the channel launched its special project "Gasho no Asobiba (Chorus Playground)." The project collects via YouTube the videos of people singing certain themed songs, and examines them by the number of views and the reactions of the viewers on social media. After a period of about four months, including arrangement of the questionnaire and the selection process, the results were announced on Saturday, November 7, 2020.
As major competitions have been canceled left and right this year to prevent the spread of the virus, what is a music label to do? In this article we ask Hikaru Nakaminami, the second-year newly grad—and social media face of the project—who came up with the idea for the campaign and its concept of an uplifting choir, and she tells us about the resulting chemical reaction and potential of an "Avex x chorus" relationship.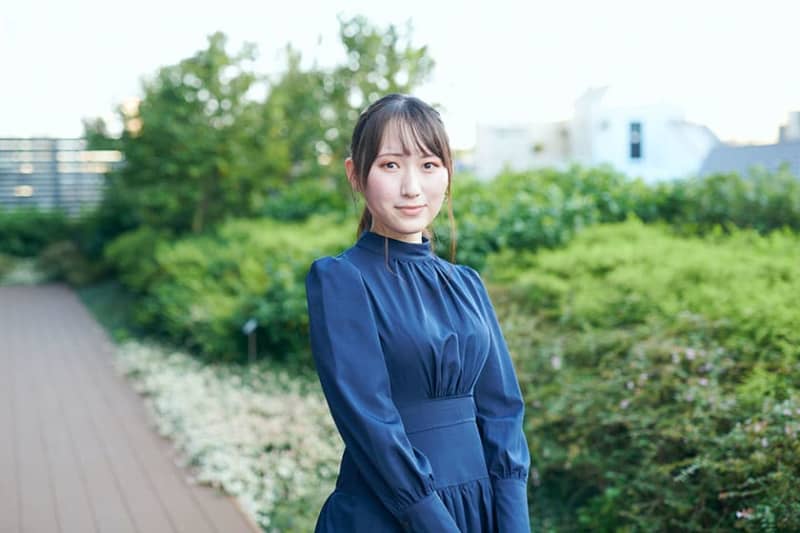 Flexibility unique to emergencies.Approaches born from positive ideas.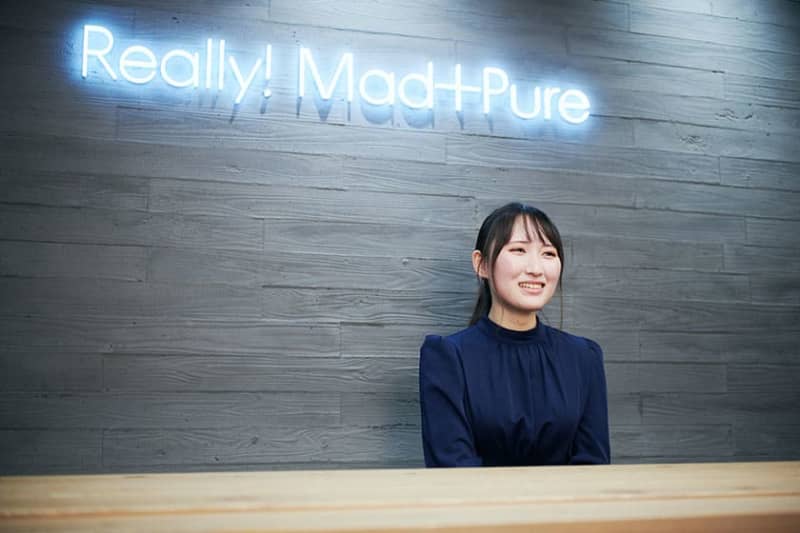 As a former member of the choir club herself, it was no surprise that she came up with idea for "#gashonoasobiba." Originally, the project was to be a way to discover new talent through YouTube, but in response to the news that so many major competitions and school club activities were being cancelled, the project took a sharp turn.
"As a result of the current pandemic, we had heard about the cancellation of various club activities, and of course on top of that the major competitions in the choir communities met the same fate. So, I began to think, 'there has got to be a way for our label to do something for the country in this situation.' Chorus is the ultimate form of music that you can enjoy comprised of only people's voices. That's why I thought we should be able to take on new challenges by looking at the situation flexibly and positively. Usually, the genre gets very little coverage in the media, so I thought it would be perfect timing to change the whole social image we have of chorus, that it's merely a bunch of people getting together and singing."
Being the originator of the project idea, it was by no means something that Nakaminami could take lightly. Moreover, chorus was practically the exact opposite of what Avex was known for—dance music. Surprisingly enough, Nakaminami found out that there were many former choir club members in the company. The positive reaction within the company was also a major driving force in the project.
"While explaining the project to other employees, I learned that there are actually quite a few people who used to be chorus members, and I received lots of words of support, such as, 'I'm looking forward to it.' I asked a sensei in charge of the NHK competition, among others, to arrange the score for the choral piece for the project. I was lucky in that a former leader of a powerful chorus club had entered the company the same year I had, and thanks to his introduction we were able to connect with him. When selecting candidate songs for the questionare that we would ask future participants to fill out, I listened to the many opinions from fellow employees with experience in chorus. For me, it was like a school club making use of a corporation. At first there was a part of me that thought, 'is this really okay?' (laughs). But my superior just said, 'you have free reign!' There were a lot of challenges we had to address, but I was able to move ahead without worry."
Gaining hints from anime songs and the affinity of chorus.The growing fun of chorus, Avex-style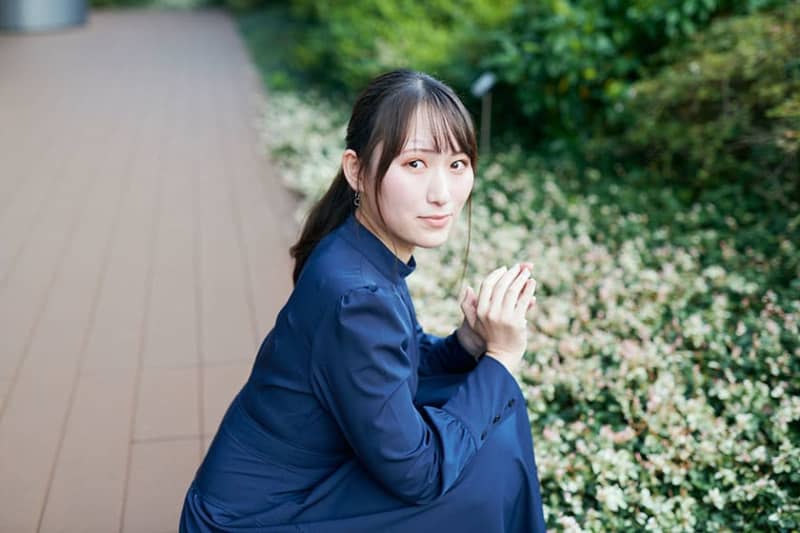 The project allowed participants to send in videos of them singing which could be turned into multi-layered mixes. In a genre where raw sound is considered the supreme listening experience, this project format showed promise of being fresh and humorous as is, but was made even more topical thanks to one more variable; un-chorus-like theme songs.
"We let the users decide which theme songs we would base our original scores on by choosing the most popular requests. In the end we went with four songs, including Hajimari no Toki by Ayaka and Adabana Necromancy by Franchouchou. We received questionnaire answers from not only chorus club members from all over the country, but from the fans of Avex artists, so we were able to grab the attention of a wide range of listeners outside of the chorus world. We especially received a lot of requests for Adabana Necromancy from fans of the anime and from people who just really liked the composition of the song. I was really surprised to see the recordings of people who had supposedly never seen each other before mixed into a completely original choir arrangement. I thought, 'what a fresh way to have fun!' There are a lot of people who would say that chorus is better heard in person, but I think the fact that this was an online program in the first place allowed people to gather, to sing the songs they wanted to sing. I think we were able to scale on that and widen horizons."
The casualness to the campaign and its selection of theme songs directly reflects Nakaminami's own experience in her choir circles as a student.
"Usually, with the large chorus competitions you sing one song set to a theme and another song of your choice. But in my hometown we had a part that we called a 'call' where you are able to seeing freely whatever you want while the judges are making their decisions. This was a very unique cultural aspect to have. What was particularly impressive was the theme song of Mazinger Z, sung by the men. Singing anime songs in such nice voices was interesting and really cool. I always thought that being able to enjoy the song, purely and together, was one of the real pleasures of tournaments. J POP songs are actually common in choir repertoire, though most people wouldn't think so. On top of that, I always thought that anime songs and choirs go together like a hand in a glove, so I was really pleased to see that come to life in this project."
The value of choruses lies in singing in unison, so it is often difficult to show one's individuality. However, this campaign received so many creative and unique pieces of work from applicants that would make you forget that whole preconception. In regards to this, Nakaminami expressed her positive take, saying, "Chorus tends to be thought of as plain at first look, but in fact there are a lot of unique and interesting people involved, and this has been a great opportunity for people to learn that."
"I was expecting to see variations in the music and video approach because people were no longer able to get together and dress up, in say, uniforms or suits like they usually would, but there were a lot of creative works that totally exceeded my expectations. I'm really glad that we had such a great response this time, and I think it was an opportunity to create something interesting in the negative situation we find ourselves in with Covid-19."
Uncovering expression and discovering unseen talent.Avex uniqueness dwelling in the foundation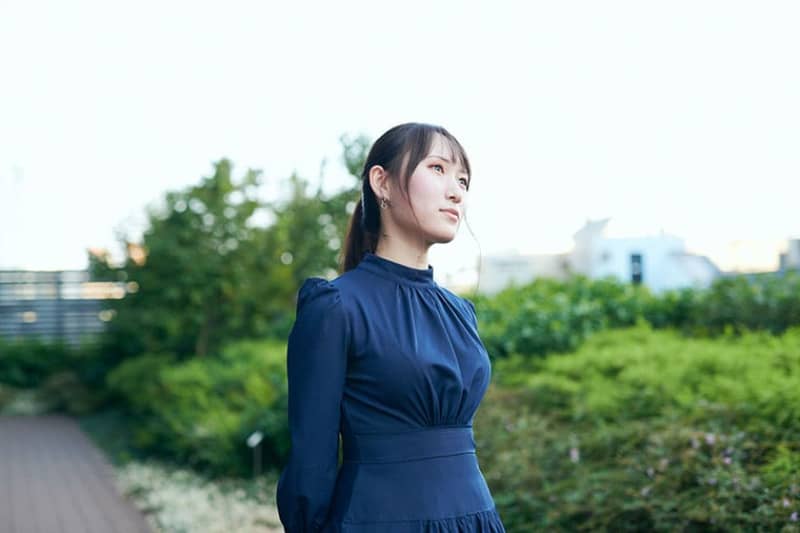 "I wanted to proceed in a way," says Nakaminami, "that was open and welcoming to the opinions of actual chorus singers because we were suddenly entering into their territory, per-say, which the label had never stepped foot in before." It is for this very reason that they chose not to make an official website but to transmit information via Twitter and Note.
"I was conscious of making a familiar, a close and approachable campaign, without any official-ness, in a good way. I mainly used Twitter and Note for news and information. I think using social platforms that our users use allowed for easy access and communication. With Note, since there is no text limit, I wrote as much as I liked, freely. Then on Twitter, since I didn't want to lose a sense of personality, I deconstructed the content from Note and posted it with a sense of brevity, not too stiff but not too loose. In addition, when I shared this stuff across the social platforms, I received insight about the current state of remote choir projects from Harmorearth, who operates a remote chorus platform called "tuttii", and invited us to collaborate. From there, TV Tokyo's WBS introduced a part of our theme songs and the campaign on "Toretama (Trend Tamago)," and I realized that I was able to meet new people by simply creating and sharing content."
There was an approximate total of four months from when the idea of the campaign first appeared to the actual final announcement. "When talking to people involved in chorus," says Nakaminami, "I made sure to say 'Let's do something that we couldn't do in conventional competitions!' I've been earnestly promoting the project with the hope that it would be an opportunity for people to take on new perspectives. Looking back on her busy days working on the project, Nakaminami laughs, "Oh, it was really hard."
"It went smoothly until the project started, and then when things got moving there were many accidents and hurdles that significantly delayed the planned schedule, so we were thinking about how to deal with the challenges in a positive way and continue moving forward. Since it was a project that started suddenly during the pandemic, there was the problem of not being able to gather in large groups to sing. That's why I was able to focus on a relatively small groups, so that was good. But it would have been much nicer if we could have had a nice smoothly flowing schedule with all the groups so they could work with peace of mind... That's for sure."
However, now that the campaign has come to an end, Nakaminami has taken what she has learned and is coming up with a new vision moving ahead.
"Through this project, I feel that I have somehow grasped the boundaries, the limit in level of freedom that the campaign offers the participants. What is easy for them to incorporate and take part in. What I mean by that is, since smartphones and personal computers are so commonplace now, I suspected that everyone could easily make and mix audio and video. But in fact, I learned that some people find it difficult to take the initiative in digital creativity, much more than I thought. I'm glad that I was able to recognize the gap there. Based on this awareness, we think that it would be better if we, the label, provided a platform for easy video production where fans could upload their videos for others to view and create a space that is easier for the artists to get a grasp on what the fans are thinking and feeling. While I think it will lead to the discovery of new talent, I hope to create opportunities to uncover people who want to express something, to make it a project that will give people who have 'specialized in watching' a chance to be a little bit more creative. And of course it would be awesome if we discovered a star in there somewhere."
Free from the tendency to limit oneself to a signature style, the label continues to explore new approaches. Despite the uncanny combination of Avex and choir, one can undoubtedly feel the company's attitude in the heart of "#gashonoasobiba." We can't help but look forward to a positive future and to what kind of entertainment will be presented by a label with the toughness to turn even such a negative situation into a "Asobiba (playground)."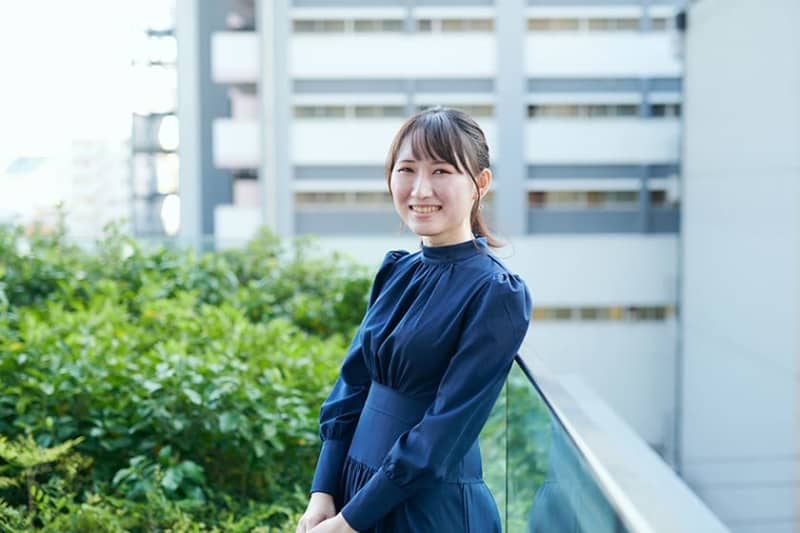 Avex Entertainment Inc.
Hikaru Nakaminami