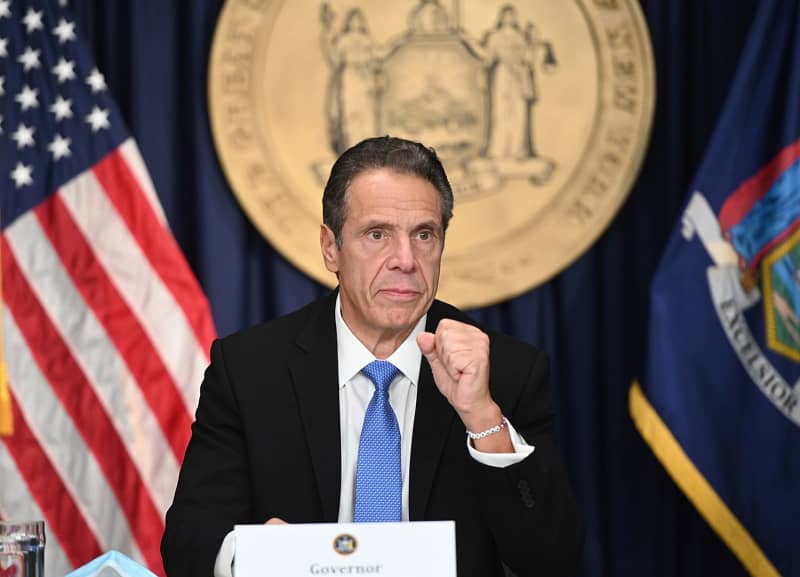 NEW YORK — And this year's award for heartfelt tragi-drama goes to … Andrew Cuomo.
Cuomo, the governor of New York, basked in the glow of an Emmy on Friday after learning he would receive the International Emmy Founders Award for his COVID-19-focused press briefings.
Cuomo became a national sensation for his sober, sometimes funny, sometimes sad briefings as the coronavirus swept through the nation and as Americans searched for a steady voice to guide them through the trauma.
"I thanked the academy," he said. "It's flattering. I accept it on behalf of the people of the state."
Cuomo is expected to receive the award for public service — and give a prerecorded acceptance speech — during a virtual ceremony Monday.
During a call with reporters Friday, Cuomo couldn't help but josh around about the honor, making a point of thanking the capital press corps, the Legislative Correspondents Association.
"The LCA helped hone my presentation skills and acting skills," he said. "Some of the more dramatic performances during the COVID presentations were thanks to the encouragement of the LCA."
"It was a joint production, let's say," he added. "The LCA deserves a lot of the credit for that Emmy because the entertainment value was incredibly enhanced by your questioning, provocation, stimulation. What another word can I use that's a nice word?"
———
©2020 New York Daily News