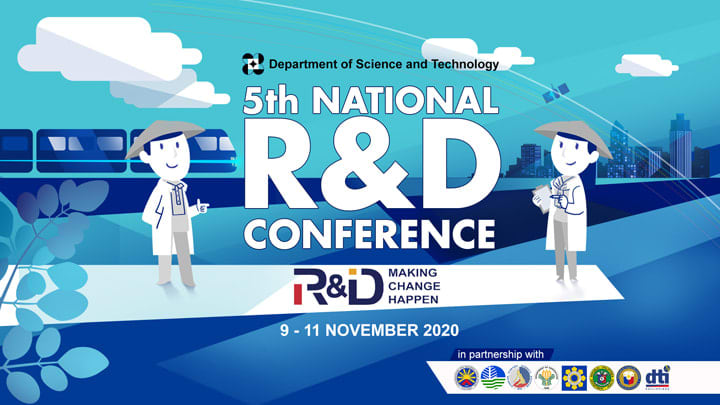 The support from the Department of Science and Technology (DOST) "has created a lot of learnings for us technology developers. We won't be able to learn all of these things and be able to come out with a product of such standard without this support," said Dr. Raul Destura, who led the development of the first Philippine-made Covid-19 test kit, GenAmplifly, with Manila HealthTek Inc. Laboratories.
It also "creates a lot of implications" for health technology growth here in the country, Destura added.
"First, it promotes and accelerates the growth of health biotechnology ecosystem in the Philippines. Second, it creates opportunities for small researchers to start thinking of how it can actually spinoff in the biotech companies later that can support and help the macroeconomic growth in the country.
"Third, it will provide opportunities for our young scientists to stay in the country to work here because there are more job opportunities if we keep the biotech landscape grow.
"Fourth, it will increase the country's competitiveness in the biotech race in the field of infectious disease diagnostics or even in noncommunicable diseases.
"This entire platform is looking for Filipino adaptors from Filipino developers. Our biotechnology [industry] is still very small but [its members] are very much eager to learn," Destura pointed out.
Destura's statement at the recent online Fifth National Research and Development Conference (NRDC) apparently summed up the support the DOST and other government agencies have been giving to research, development and innovation in the country, that, in turn, provide opportunities to Filipino scientists and researchers, and make RDI contribute to the country's growth.
The NRDC is held annually by the DOST in partnership with other government agencies, such as the Departments of Trade and Industry; Agriculture; Environment and Natural Resources; and Information and Communication Technology; and the Commission on Higher Education.
This year's event, with the theme, "Research and Development: Making Change Happen," showcased 32 RDIs on Covid-19, health, agriculture and aquatic industry, business, and disaster and management response.
It was graced with messages from Health Secretary Francisco Duque, Agriculture Secretary William Dar and Public Works Secretary Mark Villar.
Researches amid the pandemic
In his speech, Science Secretary Fortunato T. de la Peña said the Covid-19 pandemic "has greatly hampered many of our plans and programs this year."
However, it should be noted that despite Covid-19, with the lockdown imposed to prevent its spread, the researchers of the DOST and other government agencies and academic institutions were able to produce a sizeable number of researches and products to help mitigate the spread of Covid-19, and were able to innovate to adopt to the new normal.