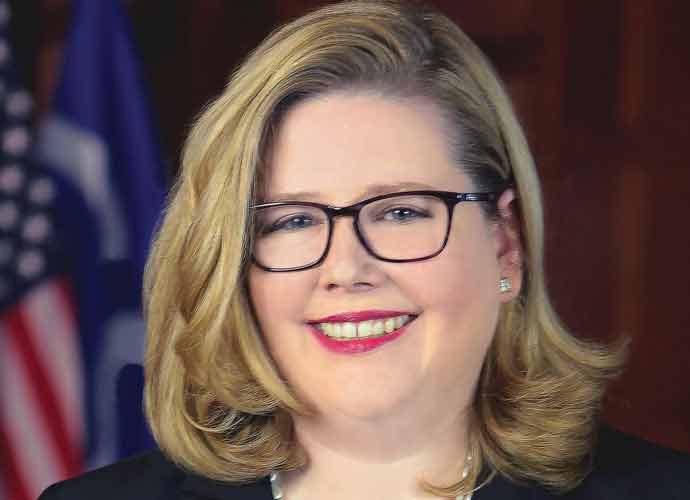 The Trump administration's head of the General Services Administration Emily Murphy formally cleared the path for the incoming Biden administration on Monday.
While President Donald Trump has yet to concede the presidential election, Murphy's announcement, which will allow for President-elect Joe Biden's team to access briefings, office space, secure computers and other government services, in order to begin the transition process between administration.
Her decision effectively releases more than $6 million to Biden's transition team for hiring, travel and transition-related expenses. It also grants access to key briefings, including those pertaining to COVID-19 and potential plans for releasing a vaccine.
In a letter to Biden, Murphy said that she was responsible for the timing of the decision to begin the formal transition.
"Please know that I came to my decision independently, based on the law and available facts," she wrote. "I was never directly or indirectly pressured by any Executive Branch official – including those who work at the White House or GSA – with regard to the substance or timing of my decision."
She added that she received threats "online, by phone, and by mail directed at my safety, my family, my staff, and even my pets in an effort to coerce me into making this determination prematurely. Even in the face of thousands of threats, I always remained committed to upholding the law."
Murphy's letter came hours after Michigan's election board voted to certify Biden's win in the swing state.
Biden's transition team celebrated Murphy's move, calling it the "final decision."
"Today's decision is a needed step to begin tackling the challenges facing our nation, including getting the pandemic under control and our economy back on track," said Yohannes Abraham, executive director of the Biden-Harris transition team.
Trump said he approved Murphy's decision, but noted that he would continue pursuing election-related lawsuits.
"Our case STRONGLY continues, we will keep up the good fight, and I believe we will prevail!" he wrote on Twitter. "Nevertheless, in the best interest of our Country, I am recommending that Emily and her team do what needs to be done with regard to initial protocols, and have told my team to do the same."