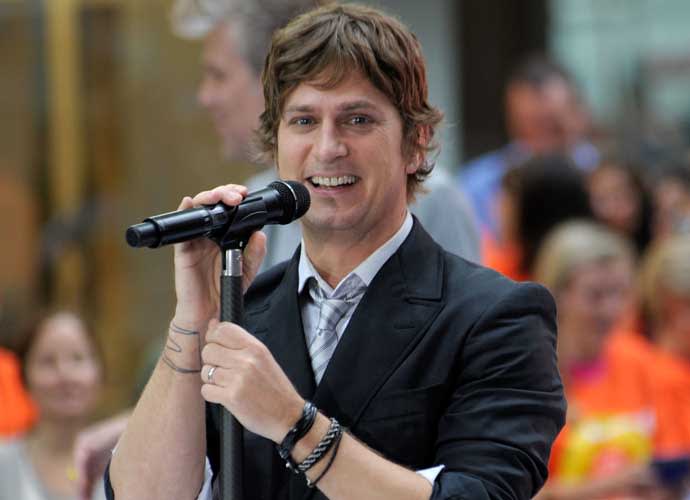 Matchbox Twenty's tour has been rescheduled to 2021, when things will hopefully be "Back 2 Good."
GET MATCHBOX TWENTY CONCERT TICKETS HERE!
The tour is set to kick off on July 16 in Uncasville, Connecticut and travel through the United States before ending in Hollywood on October 7. Tickets for the original dates will be honored for the new dates and refunds can be accessed through Livenation, according to the band's website.
This upcoming tour is the first since 2017, when the band toured for the 20th anniversary of the album Yourself or Someone Like You.
The band is also planning to bring along Jakob Dylan's The Wallflowers for the entire tour.
Check out the list of dates below to see when Matchbox Twenty are headed to your area.
Get ticket information here.
JUL 16, 2021
Uncasville, CT, US
$75
Matchbox Twenty with The Wallflowers Tickets (Rescheduled from July 26, 2020)
JUL 17, 2021
Gilford, NH, US
$65
Matchbox Twenty with The Wallflowers Tickets (Rescheduled from July 18, 2020)
JUL 18, 2021
Mansfield, MA, US
$45
Matchbox Twenty with The Wallflowers Tickets (Rescheduled from July 25, 2020)
JUL 20, 2021
Bethlehem, PA, US
$151
Matchbox Twenty with The Wallflowers Tickets (Rescheduled from July 17, 2020)
JUL 22, 2021
Camden, NJ, US
$43
Matchbox Twenty with The Wallflowers Tickets (Rescheduled from July 21, 2020)
JUL 23, 2021
Syracuse, NY, US
$49
Matchbox Twenty with The Wallflowers Tickets (Rescheduled from July 19, 2020)
JUL 25, 2021
Wantagh, NY, US
$50
Matchbox Twenty with The Wallflowers Tickets (Rescheduled from July 22, 2020)
JUL 27, 2021
Holmdel, NJ, US
$45
Matchbox Twenty with The Wallflowers Tickets (Rescheduled from July 28, 2020)
JUL 28, 2021
Bristow, VA, US
$35
Matchbox Twenty with The Wallflowers Tickets (Rescheduled from July 29, 2020)
JUL 30, 2021
Virginia Beach, VA, US
$33
Matchbox Twenty with The Wallflowers Tickets (Rescheduled from July 31, 2020)
JUL 31, 2021
Raleigh, NC, US
$32
Matchbox Twenty with The Wallflowers Tickets (Rescheduled from August 1, 2020)
AUG 1, 2021
Charlotte, NC, US
$39
Matchbox Twenty with The Wallflowers Tickets (Rescheduled from August 2, 2020)
AUG 3, 2021
Atlanta, GA, US
$44
Matchbox Twenty with The Wallflowers Tickets (Rescheduled from August 4, 2020)
AUG 4, 2021
Nashville, TN, US
$57
Matchbox Twenty with The Wallflowers Tickets (Rescheduled from August 5, 2020)
AUG 6, 2021
Tampa, FL, US
$33
Matchbox Twenty with The Wallflowers Tickets (Rescheduled from August 7, 2020)
AUG 7, 2021
West Palm Beach, FL, US
$39
Matchbox Twenty with The Wallflowers Tickets (Rescheduled from August 8, 2020)
AUG 8, 2021
Jacksonville, FL, US
$83
Matchbox Twenty with The Wallflowers Tickets (Rescheduled from August 9, 2020)
AUG 10, 2021
Pelham, AL, US
$60
Matchbox Twenty with The Wallflowers Tickets (Rescheduled from August 11, 2020)
AUG 12, 2021
Dallas, TX, US
$41
Matchbox Twenty with The Wallflowers Tickets (Rescheduled from August 15, 2020)
AUG 13, 2021
The Woodlands, TX, US
$47
Matchbox Twenty with The Wallflowers Tickets (Rescheduled from August 14, 2020)
AUG 15, 2021
Rogers, AR, US
$60
Matchbox Twenty with The Wallflowers Tickets (Rescheduled from August 18, 2020)
AUG 16, 2021
Oklahoma City, OK, US
$85
Matchbox Twenty Tickets (Rescheduled from August 17, 2020)
AUG 18, 2021
Moline, IL, US
$55
Matchbox Twenty with The Wallflowers Tickets (Rescheduled from August 23, 2020)
AUG 21, 2021
Maryland Heights, MO, US
$38
Matchbox Twenty with The Wallflowers Tickets (Rescheduled from August 19, 2020)
AUG 22, 2021
Kansas City, MO, US
$44
Matchbox Twenty with The Wallflowers Tickets (Rescheduled from Septmeber 6, 2020)
AUG 24, 2021
Cincinnati, OH, US
$40
Matchbox Twenty with The Wallflowers Tickets (Rescheduled from August 27, 2020)
AUG 25, 2021
Toledo, OH, US
$132
Matchbox Twenty with The Wallflowers Tickets (Rescheduled from September 2, 2020)
AUG 27, 2021
Tinley Park, IL, US
$40
Matchbox Twenty with The Wallflowers Tickets (Rescheduled from August 21, 2020)
Noblesville, IN, US
$43
Matchbox Twenty with The Wallflowers Tickets (Rescheduled from August 22, 2020)
AUG 29, 2021
Clarkston, MI, US
$40
Matchbox Twenty with The Wallflowers Tickets (Rescheduled from September 1, 2020)
AUG 31, 2021
Cuyahoga Falls, OH, US
$30
Matchbox Twenty with The Wallflowers Tickets (Rescheduled from August 25, 2020)
SEP 1, 2021
Burgettstown, PA, US
$35
Matchbox Twenty with The Wallflowers Tickets (Rescheduled from August 26, 2020)
SEP 3, 2021
Saratoga Springs, NY, US
$33
Matchbox Twenty with The Wallflowers Tickets (Rescheduled from July 24, 2020)
SEP 4, 2021
Darien Center, NY, US
$37
Matchbox Twenty with The Wallflowers Tickets (Rescheduled from August 29, 2020)
SEP 5, 2021
Toronto, ON, CA
CA$54
Matchbox Twenty with The Wallflowers
SEP 8, 2021
Sioux Falls, SD, US
$65
Matchbox Twenty with The Wallflowers Tickets (Rescheduled from September 5, 2020)
SEP 9, 2021
Omaha, NE, US
$70
Matchbox Twenty with The Wallflowers Tickets (Rescheduled from September 8, 2020)
SEP 10, 2021
Welch, MN, US
$40
Matchbox Twenty Tickets (Rescheduled from September 4, 2020)
SEP 12, 2021
Denver, CO, US
$64
Matchbox Twenty with The Wallflowers Tickets (Rescheduled from September 10, 2020)
SEP 14, 2021
Nampa, Idaho, US
$75
Matchbox Twenty with The Wallflowers Tickets (Rescheduled from September 12, 2020)
SEP 18, 2021
West Valley City, UT, US
$46
Matchbox Twenty with The Wallflowers Tickets (Rescheduled from September 13, 2020)
SEP 21, 2021
Vancouver, BC, CA
CA$88
Matchbox Twenty with The Wallflowers
SEP 22, 2021
Auburn, WA, US
$48
Matchbox Twenty with The Wallflowers Tickets (Rescheduled from September 15, 2020)
SEP 23, 2021
Ridgefield, WA, US
$75
Matchbox Twenty with The Wallflowers Tickets (Rescheduled from September 17, 2020)
SEP 25, 2021
Mountain View, CA, US
$20
Matchbox Twenty with The Wallflowers Tickets (Rescheduled from September 19, 2020)
SEP 26, 2021
Fresno, CA, US
$72
Matchbox Twenty with The Wallflowers Tickets (Rescheduled from September 20, 2020)
SEP 28, 2021
Bakersfield, CA, US
$44
Matchbox Twenty with The Wallflowers Tickets (Rescheduled from September 27, 2020)
SEP 30, 2021
San Diego, CA, US
$39
Matchbox Twenty with The Wallflowers Tickets (Rescheduled from September 23, 2020)
OCT 3, 2021
Irvine, CA, US
$59
Matchbox Twenty with The Wallflowers Tickets (Rescheduled from September 24, 2020)
OCT 5, 2021
Phoenix, AZ, US
$39
Matchbox Twenty with The Wallflowers Tickets (Rescheduled from September 22, 2020)
OCT 7, 2021
Hollywood, CA, US
$55
Matchbox Twenty with The Wallflowers Tickets (Rescheduled from September 28, 2020)