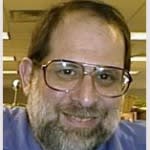 Bruce S. Ticker
PHILADELPHIA, Pennsylvania — In case you ever doubted it, Palestinians have the same conflict over career paths as you and I.
Young Americans must choose between accepting a steady and lucrative if humdrum job or chasing a stimulating if risky profession. Such as a businessperson or teacher as opposed to an actor.
The Palestinians last week presented their own contrasting example – that of a nurse or of a … terrorist.
It turns out that it is far more profitable to choose terrorism rather than a nursing position or any other employment offered by the Palestinian Authority.
Terrorists and their families continued to profit from handouts during the last six months while tens of thousands of public-sector employees worked at reduced salaries, the result of a dispute between PA President Mahmoud Abbas and the Israeli government.
Abbas obviously prioritizes his sense of honor over the well-being of his fellow Palestinians, especially those who work with him. In the process, he proved himself more considerate of terrorists. That also suggests that the average Palestinian can only expect shabby leadership if they ever acquire an independent state.
What Abbas did last May was appalling. Slashing salaries followed a series of stringent measures taken by Abbas to protest Israeli plans to unilaterally annex large portions of Israel's territory, mainly known as the West Bank, The New York Times reports. If Israel and the Palestinians ever negotiate a two-state solution, the West Bank is intended to comprise most of an independent Palestinian state.
However one views the conflict, Abbas's anger was understandable, but part of his response was not: He ceased accepting routine transfers exceeding $100 million monthly in taxes that Israel collects on behalf of the Palestinians, according to the Times. The money comprises 60 percent of the PA's budget.
Without the money, salaries were slashed for public-sector workers, adding to a severe economic crisis caused by the Covid-19 pandemic.
It was more important to save face than to take care of his people.
Fortunately, Abbas lifted the curse last week, probably due in part to the election of President-elect Joe Biden. When Israeli Prime Minister Benjamin Netanyahu announced plans for annexation, President Trump indicated he would support it as he would back other questionable actions of Israel's government.
Biden already voiced his opposition to any unilateral moves by Israel, so the Palestinian leadership felt reassured when Biden defeated Trump. Yet during the past six months, Abbas did not need to make any personal sacrifices. He is a wealthy businessman.
Not like 35-year-old Rami Kitaneh, a nurse at the Hugo Chavez Opthalmic Hospital in the West Bank. "Praise God, I feel so relieved," Kitaneh said, as quoted in the Times. "I gave up so much since the start of the crisis, but now I can breathe."
This is not the first time that Abbas attached more importance to his vanity than his people. He has been irked in the past that many Palestinians worked for Israeli businesses located near West Bank settlements. They made considerably more money than they could earn as PA employees.
Maybe now a nurse like Rami Kitaneh will share the same level of reverence as terrorists and other inmates inside Israel's jails. We can only hope that respect for the Kitanehs of the West Bank exceed that for Palestinian terrorists.
For decades, the Palestinian Authority has presided over a Twilight Zone-style operation that rewards terrorists for murdering Israelis or conducting other anti-Israel activities. As the Times reports, now the leadership is planning to reshape the program to "give the families of Palestinian prisoners stipends based on their financial need instead of how long they are behind bars, said Qadri Abu Bakr, the chairman of the Palestinian Authority's Prisoners Affairs Commission."
A Prisoners Affairs Commission? Does America have anything like that? The PA has also had the position of minister of prisoner affairs.
If you think that is not enough lunacy for you, try on this quote from the Times: "This is 100 percent unacceptable and shameful. The prisoners are not a social welfare issue. People are paid more for spending longer periods of time in prison to recognize their sacrifices: The more time you spend behind bars, the greater your value to your society is."
Credit this view to Qassam Barghouti, the son of Marwan Barghouti, who was convicted by Israel of five counts of murder and is serving multiple life sentences.
"The status of prisoners," states the Times account, "may be the most emotionally charged issued on the Palestinian street: One of the biggest protest movements in the West Bank in recent years was in support of prisoners who mounted a hunger strike in 2017.
"In May," the report continues, "when some Palestinian banks complied with an Israeli military order barring them from distributing the payments to the prisoners' families, gunmen opened fire on several of the banks' branches."
It raises more questions about their leadership. Whatever Abbas and his lieutenants personally believe, it looks like they are more followers than leaders. They would be following extremists who they fear will turn on them if they do not satisfy their demands. That would explain why, as the Times recounts, the PA "pays larger stipends to prisoners who have spent longer times in prison, with little regard for their families' economic welfare."
The proposed overhaul, which is far from a done deal, is also attributed to the need for concessions if they expect cooperation from the more enlightened Biden administration.
We are left with a dysfunctional society in which the leadership likely fears the dangerous, radical segment of its people and at times ignores the needs of its weaker citizens. If this is their concept of leadership when they have limited authority, how will they govern if they are ever empowered to run their own state?
*
Bruce S. Ticker is a Philadelphia-based columnist who may be contacted via