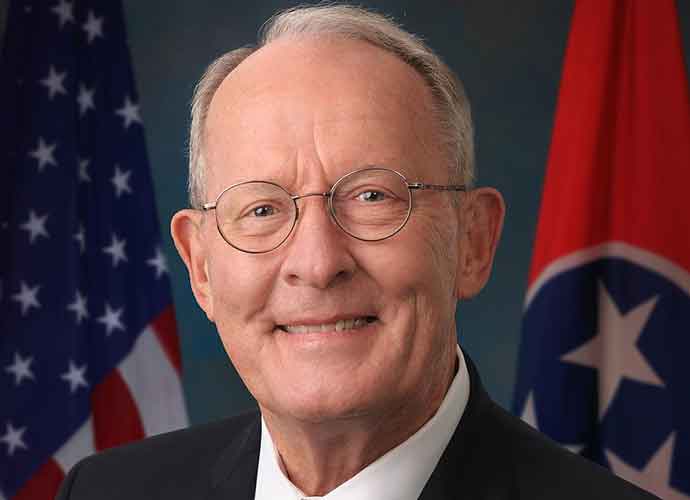 President Donald Trump allies are peeling away this week in the face of his refusal to concede, as several Republican senators pressured the General Services Administration (GSA) to formally declare a winner Monday so that the transition to a Joe Biden administration could kickoff smoothly.
On Capitol Hill Monday, several GOP senators advocated for the immediate transfer of classified information and reports to President-elect Joe Biden to ensure a peaceful transition, despite President Donald Trump and the General Service Administration (GSA) refusal to acknowledge Biden's victory.
Republican Sens. Lamar Alexander of Tennessee, Shelley Moore Capito of West Virginia and Bill Cassidy of Louisiana all said that the Biden transition should begin immediately after Michigan officially certified its results and selected Biden as the winner of its 16 electoral college votes.
In the final count, Biden won Michigan by almost 155,000 votes. Almost immediately after the result was finalized, Emily Murphy, administrator of the GSA, released a letter formally declaring Biden the apparent winner.
Alexander said in his statement, "Recounts are being completed. Courts are resolving disputes. Most states will certify their votes by December 8. Since it seems apparent that Joe Biden will be the president-elect, my hope is that President Trump will take pride in his considerable accomplishments, put the country first and have a prompt and orderly transition to help the new administration succeed…When you are in public life, people remember the last thing you do," For the weeks following the election, Trump has refused to concede. Although he is legally entitled to do, the halt on the GSA's formal decision has slowed the Biden team from moving forward with the transition."
The president also floated conspiracies about why Wisconsin changed requirements for absentee voting in the state. Following day four of its partial ballot recount, Trump lost Wisconsin on Tuesday by less than one percentage point. His tweet was tagged by Twitter with the notice, "this claim about election fraud is disputed."
"In Wisconsin, somebody has to be indefinitely confined in order to vote absentee. In the past, there were 20,000 people. This past election, there were 120,000…and Republicans were locked out of the vote-counting process," the president tweeted.
Sen. Cassidy jumped in as well, tweeting, "With Michigan's certifying it's results, Joe Biden has over 270 electoral college votes. President Trump's legal team has not presented evidence of the massive fraud which would have had to be present to overturn the election. I voted for President Trump but Joe Biden won… The transition should begin for the sake of the country."
Sen. Capito also issued a statement on Twitter. "I have been clear that President Trump—like any candidate for office—has the right to request recounts and to raise legal claims before our courts. However, at some point, the 2020 election must end."