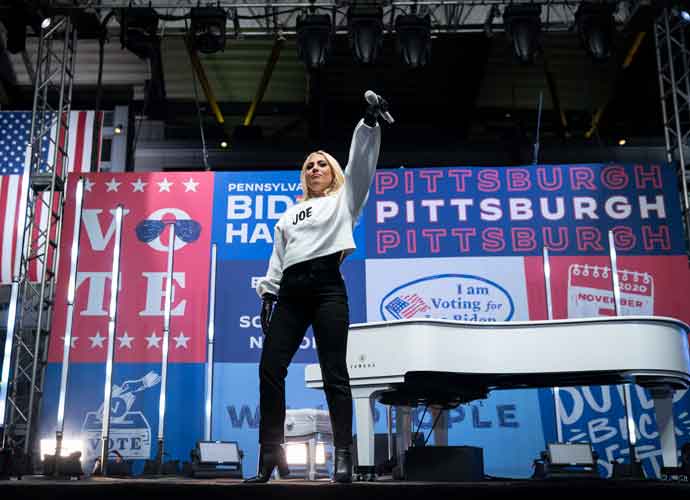 Lady Gaga's six-show Chromatica Ball tour has been rescheduled to summer 2021 as the COVID-19 pandemic keeps concert venues closed.
"We've been working hard to figure out the safest and soonest way to bring this show to you, but most importantly want everyone to be healthy and able to dance together at the shows as we always have," she wrote on Twitter when she announced the new dates in July.
GET DEALS ON LADY GAGA CONCERT TICKETS HERE!
"If you've purchased a ticket already, you'll find all of the new information in your email inbox. I can't wait to see you there! Keep dancing at home in the meantime," she said.
The first two shows will be in France on July 25 and in London on July 30. Then the tour moves to North America with stops in Boston, Toronto, New Jersey and Chicago.
According to the singer's website, tickets for the original scheduled shows will be honored for the new dates. Reach out to your point of purchase for refund information.
Check out the list of dates below to see when the "911" singer is coming to your area.
Get ticket information here.
JUL 25, 2021
Saint-Denis, Île-de-France, FR
€106
Lady Gaga Paris (Rescheduled from July 24, 2020)
JUL 30, 2021
London, England, GB
£110
Lady Gaga London (Rescheduled from July 30, 2020)
AUG 7, 2021
Boston, MA, US
$132
Lady Gaga Tickets (Rescheduled from August 5, 2020)
AUG 16, 2021
Toronto, ON, CA
CA$85
Lady Gaga Tickets (Rescheduled from August 9, 2020)
AUG 19, 2021
East Rutherford, NJ, US
$100
Lady Gaga Tickets (Rescheduled from August 19, 2020)
AUG 27, 2021
Chicago, IL, US
$120
Lady Gaga Tickets (Rescheduled from August 14, 2020)