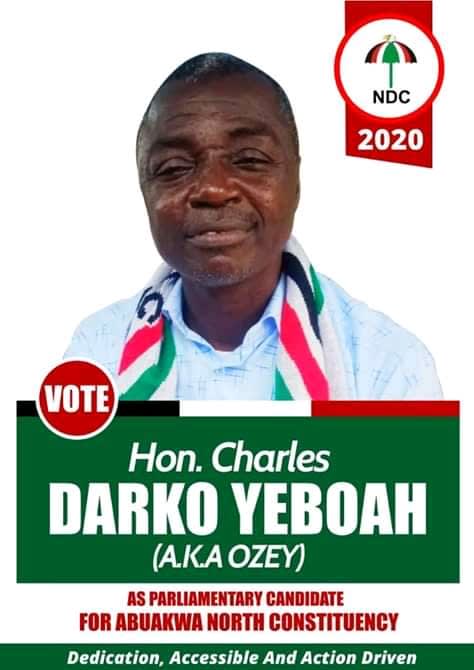 REV. Charles Darko Yeboah, National Democratic Congress (NDC) parliamentary candidate for Abuakwa North constituency in the Eastern Region is in hot waters less than a week to the general elections for illegally connecting his business centers to the ECG power supply for some years now without paying bills.
The NDC candidate, a Pastor, and Prioperitor of the Holy Believed Senior High School complex at Akyem- Kukruantumi also owned a block factory and a Cold Store at Akyem-Tafo.
He allegedly connected his businesses to the ECG prepaid meters without paying right bills. He is said to be tapping power illegally.
He was caught when the Regional Loss Control Team of the ECG from Koforidua on a routine exercise stormed the School and the cold store and upon checking gathered that he has tampered with the meters.
The Regional Loss Control Team after assessment at his Private School gathered that for the past one year, he has duped the state to the tune of GHC18,477.000 and also GHC 3,000 for the cold store when calculated by ECG Loss Control.
A source at the ECG, when contacted confirmed that the Loss Control Team last week visited the NDC man premises and after the checks later called to informed him about the criminal act who later went to the ECG office to collect the bill.
The ECG source indicated that Rev. Charles Darko Yeboah, denied knowledge about how the illegal connection was done but has admitted to paying the bills.
NPP Crusade
Addressing a presser, over the weekend, the Abuakwa North Constituency Director of Communications of NPP, Stephen Osei Owusu said, there's a deliberate attempt by the ECG to cover up the NDC candidate criminal action.
He alleged that the hierarchy of the NDC has stepped in to beg on the culprit's behalf but he is calling on the Electricity Company of Ghana and the Ghana Police Service to take the necessary action against him.
He explained that "Such person we don't vote for him to go to Parliament because parliament is devoid of thieves. We are counting on the ECG particularly the Koforidua branch to take the necessary action against him because they have made it known that all his connections are illegal".
He alleged that the NDC parliamentary candidate when accused of the power theft stormed the office of the ECG Manager of Akyem Tafo, and threatened him, which they dare him to deny the threats as they will also come out with copies of pictures and videos.
NDC Reaction
The NDC PC , Rev. Charles Darko Yeboah when contacted denied the power thieving allegation and rather suspects the meters were faulty but never tampered with them as been told by the ECG.
He accused the ECG of sabotaging him for his opponent after threatening to take them to court for imposing such huge bills on him.
He also denied threatening the ECG manager as being told by the NPP.
FROM Daniel Bampoe, Akyem – Kukurantumi