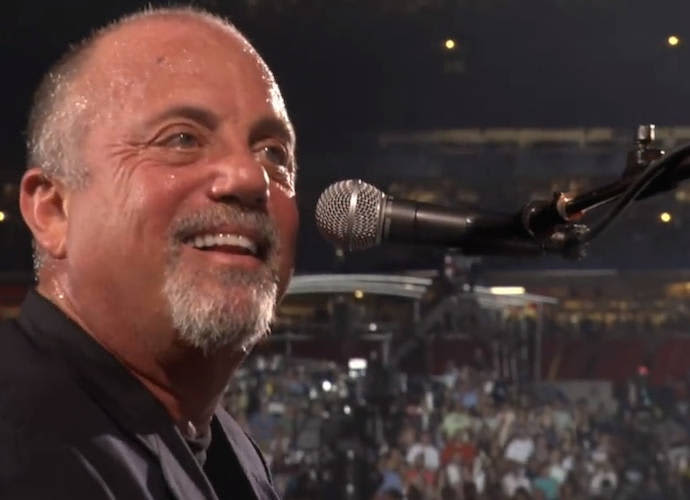 Billy Joel has rescheduled his 2020 tour dates to 2021 and pushed his return to Madison Square Garden to late 2021 and into 2022.
GET DEALS ON BILLY JOEL CONCERT TICKETS HERE!
The "Uptown Girl" singer has rescheduled his spring and summer 2020 dates to spring and summer 2021. His first show of the tour is scheduled for Charlotte, North Carolina on April 17, and then he is scheduled to make several stops throughout the summer and before performing a six-show stay at Madison Square Garden in New York City. The Madison Square Garden dates had already been postponed to late 2020 and early 2021, but have now been rescheduled to late 2021 and early 2022. Joel, 71, is among the first group of performers to push back tour dates for a second time from 2021 to 2022.
Tickets for the original show dates will be automatically transferred to the new concert schedule, and if ticketholders want to request a refund they should contact their point of purchase, according to the singer's website.
Joel and his family wished fans a happy Thanksgiving last week writing, "As out family embarks on this 2020 holiday season, our thoughts and prayers are with those affected by the global health and economic crisis. Beginning with reflection and a newfound perspective, we celebrate this Thanksgiving with gratitude and wishes to everyone for a very thankful and peaceful Thanksgiving."
Check out the tour dates below to see if the "We Didn't Start The Fire" singer is coming to your area.
Get ticket information here!
APR 17, 2021
Charlotte, NC, US
$80
Billy Joel Tickets (Rescheduled from April 18, 2020)
JUN 26, 2021
Notre Dame, IN, US
$97
Billy Joel Tickets (Rescheduled from June 20, 2020)
JUL 9, 2021
Detroit, MI, US
$85
Billy Joel Tickets (Rescheduled from July 10, 2020)
AUG 4, 2021
Boston, MA, US
$113
Billy Joel Tickets (Rescheduled from August 28, 2020)
AUG 14, 2021
Orchard Park, NY, US
$100
Billy Joel Tickets (Rescheduled from August 15, 2020)
SEP 10, 2021
Cincinnati, OH, US
$119
Billy Joel Tickets (Rescheduled from September 11, 2020)
NOV 5, 2021
New York, NY, US
$74
Billy Joel Tickets (Rescheduled from March 19, 2020 and September 26, 2020)
DEC 20, 2021
New York, NY, US
$79
Billy Joel Tickets (Rescheduled from April 10, 2020 and October 11, 2020)
JAN 14, 2022
New York, NY, US
$60
Billy Joel Tickets (Rescheduled from May 2, 2020 and November 13, 2020)
FEB 12, 2022
New York, NY, US
$60
Billy Joel Tickets (Rescheduled from June 6, 2020 and December 20, 2020)
MAR 24, 2022
New York, NY, US
$73
Billy Joel Tickets (Rescheduled from July 23, 2020 and January 13, 2021)
APR 8, 2022
New York, NY, US
$79
Billy Joel Tickets (Rescheduled from August 3, 2020 and February 3, 2021)