Sala Sudasiri, Israel to honour King Rama IX
published : 3 Dec 2020 at 04:00
newspaper section:
[
Life](http://search.bangkokpost.com/search/result_advanced?category=news&xNewsSection=Life)
Sala Sudasiri Sobha will present a digital mini-concert titled "Tribute In Memory Of His Majesty King Bhumibol Adulyadej The Great" on the Facebook pages of Sala Sudasiri Sobha and Israel in Thailand on Sunday at 4pm.
A collaboration with the Embassy of Israel, the classical performance will feature two prominent artists — cellist Noa Lev Chorin from Israel and piano virtuoso Nat Yontararak from Thailand.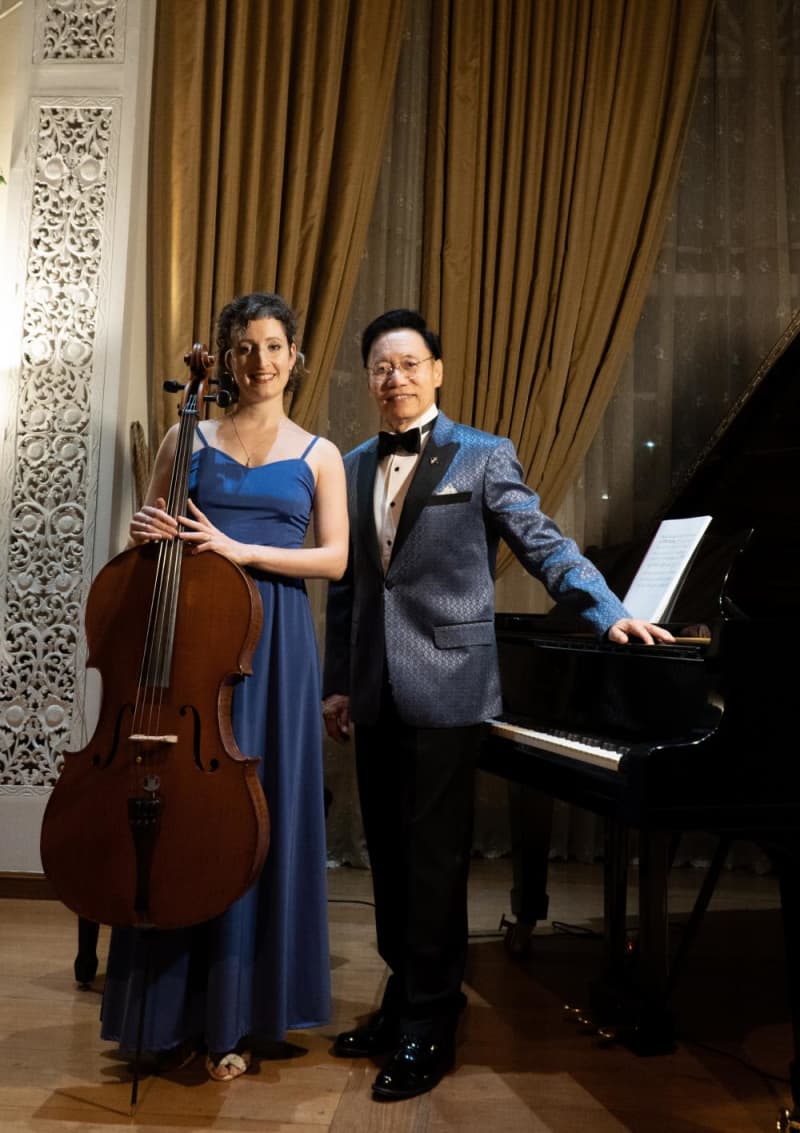 Noa Lev Chorin and Nat Yontararak. photo courtesy of Sala Sudasiri Sobha
They will perform HM King Rama IX's composition Falling Rain; Beethoven's Cello Sonata No.3 In A Major, a challenging piece to mark the celebration of his 250th birth anniversary; and Jerusalem Of Gold, an iconic song by Naomi Shemer.
The evening will start with an opening remark by the Ambassador of Israel HE Dr Meir Shlomo and conclude with a talk with Chorin who will be sharing her life experiences growing up in a Kibbutz, a unique collective community in Israel traditionally based on agriculture.
The Kibbutz settlements served as the model for Thailand's Co-operative Demonstration Centre at Hubkapong in Phetchaburi province, the first Thai-Israel co-operation project royally initiated by King Rama IX.
Chorin started playing the cello when she was nine and graduated with the highest honour from the Musikhochshule "Hanns Eisler", Berlin.
She performs with various chamber music groups and has become a permanent cellist with Trio Mia and Ensemble Collage Tel-Aviv, which she founded. Currently, she is the principal cellist of the Israel Chamber Orchestra.
Nat is an outstanding contemporary artist who won the Silpathorn Award in 2006. As a concert pianist, he has toured across Europe and the US, representing Thailand and Thai music with his piano compositions on the international stage.
---