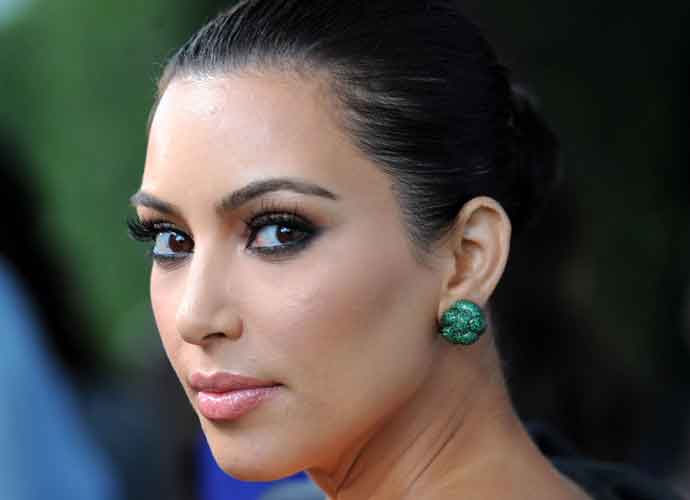 Kim Kardashian, who had been working on death row inmate Brandon Bernard's case before his execution last week, mourned Bernard's death in a long thread of tweets on Thursday. Bernard had been on death row for 20 years at the time of his death, and his case had drawn the attention of activists questioning the validity of the death penalty in the United States.
"I'm so messed up right now," Kardashian wrote. "They killed Brandon. He was such a reformed person. So hopeful and positive until the end. More importantly he is sorry, so sorry for the hurt and pain he has caused others."
Bernard was put on death row back in 2000, a year after the murders of Todd and Stacie Bagley. Though Bernard was only an accomplice in the case, with Kardashian arguing that "his role was minor compared to that of the other teens involved," he was judged responsible for Stacie Bagley's death in court. However, since then Bernard had shown that he had reformed in prison, starting community groups, advising his 16 year-old-daughter to not make the same mistakes as he did, and even reconciling with the family of the Bagleys through apologies which they publicly accepted after his execution.
Kardashian's thread started less than an hour after Bernard was put to death by lethal injection following the rejection of several appeals and requests for delays by Kardashian and others. According to the tweets, Bernard's attorney called her just before his execution to pass his message of love and gratitude along.
"Brandon wanted me to tell every single person who worked on his behalf supporting him in any way a huge thank you," she continued in the thread. "He was certain he was gonna have the chance to tell you all himself and write you all letters but he told me to tell you all how grateful he is for you! His main message that he learned in his life was to not hang out with the wrong crowd…. It got him caught up and he made poor choices. The most important thing to him that he said was a gift to his mom, sister, daughters and family was the validation the public support gave to his family. His family knew him inside and knew he wasn't his mistake he made as a teenager but he was sad his family felt shame. With the public support he felt the shame could go away and it validated him to his family that the world also knew he was better then his teenage self."
50 Best 2021 Concert Tours! Get Ticket Deals Here!