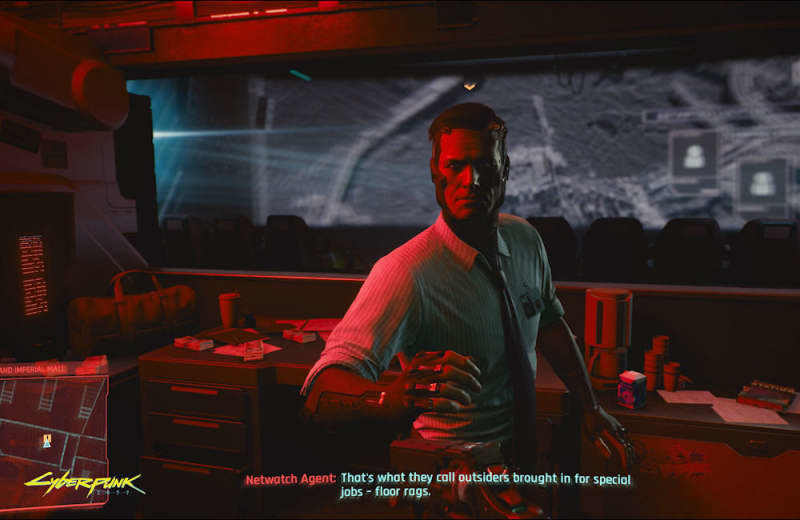 GOG has advised 'Cyberpunk 2077' users to retain a "lower amount of items" to avoid corrupting save files.
There have been reports that the game's files become permanently corrupted if they exceed 8MB in size, and while it seems to just be an issue on PC, all players are being told to be careful.
In a response from developer CD Projekt Red on the GOG website, they company said: "Unfortunately the save is damaged and can't be recovered.
"Please use an older save file to continue playing and try to keep a lower amount of items and crafting materials.
"If you have used the item duplication glitch, please load a save file not affected by it.
"The save file size limit might be increased in one of the future patches, but the corrupted files will remain that way."
The game's launch has been a tough one with a mixed reaction, and earlier this month Sony took action by removing 'Cyberpunk 2077' from its PlayStation Store.
In a statement, the gaming giant said: "SIE strives to ensure a high level of customer satisfaction, therefore we will begin to offer a full refund for all gamers who have purchased Cyberpunk 2077 via PlayStation Store.
"SIE will also be removing Cyberpunk 2077 from PlayStation Store until further notice.
"Once we have confirmed that you purchased Cyberpunk 2077 via PlayStation Store, we will begin processing your refund.
"Please note that completion of the refund may vary based on your payment method and financial institution."