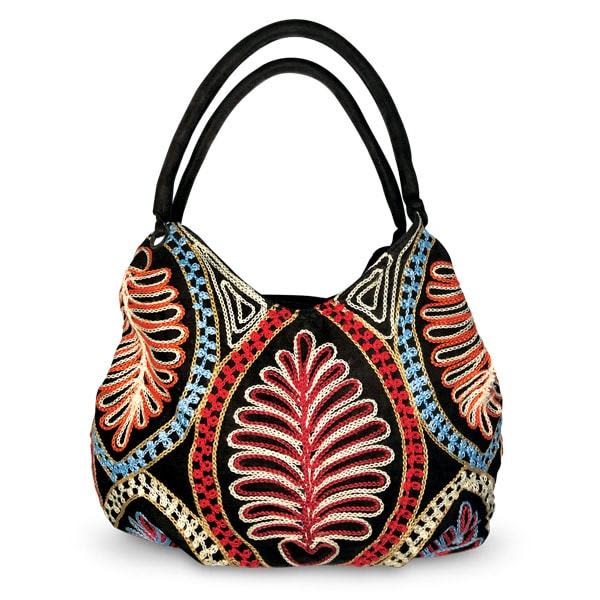 Many people who would love to travel aren't doing so at the moment, yet they still pine and plan for those travel experiences. Until you can get there in person, satisfy the travel itch with a little piece of the place topping your wish list.
OPEN A BOOK TO THE SEASHELL CAPITAL OF THE WORLD
Dreaming of sand and sun, seashells and the seashore? When you can't get to the beach, do the next best thing: Pick up a great beach read. "A Shell of a Problem" by Jennifer L. Schiff transports readers to Sanibel Island, Florida, for a mystery involving a rare, beautiful and highly sought shell in this beachcomber's paradise.
Pair the bestselling book with an authentic shelling kit from The Baileys-Matthews National Shell Museum, whose new exhibit, "Beyond Shells: The Mysterious World of Mollusks," recently added 11 aquariums to connect visitors to the animals that create the ocean's shells. Filled with shells picked straight from the Beaches of Fort Myers and Sanibel, plus glue gun, glue sticks and craft activities guide, the kit comes in a net bag and is free with museum admission or can be purchased with your donation.
Schiff knows her shells. The book is the first in her Sanibel Island Mystery series (No. 6, "Trouble in Paradise," was published in July), and readers can follow Schiff into a world of shells and the obsessive sport of shelling, an unspoiled sanctuary and, of course, murder.
The book is available from Sanibel's MacIntosh Books + Paper ($14.95). The shop ships all over the country, regularly hosts CrowdCast events featuring virtual chats with a variety of authors, and is famous for providing customers with personal book recommendations. (www.bookshop.org, www.shellmuseum.org, www.fortmyers-sanibel.com)
SOUVENIR NOW, TRIP LATER
As the COVID-19 pandemic continues to delay or thwart travelers' plans, would-be wanderlusters can still explore different cultures through a variety of unique, fair-trade gifts.
For example, bring the ancient traditions and natural wonders of Vietnam home with a Bonded Together tote ($75), made from bonded faux suede and cotton. Designed by author and singer Wé McDonald, the colorful tote is hand-embroidered by Vietnamese women artisans and shows off intricate and arresting stitchwork in red, orange, cream, blue and gold on brown. Measuring 16 inches by 8 inches with a 9-inch drop, the tote offers a diagonal zipper closure that opens to a roomy, fully lined interior with zip pocket.
Capture the tropical flavor of Indonesia for your deck or patio with a capiz shell and bamboo wind chime ($125), handmade by Indonesian artisans. The wind chime measures 19.5 inches by 7.5 inches and has 14 individual strands holding four to nine shells each in a color palette moving from aqua to navy blue. Celebrate the diversity of The Philippines' animal world with Capiz shell coasters ($85), beautiful in delicate hues of blues, greens, golds and browns against a milky-white background and featuring a menagerie of wildlife: elephant, giraffe, bird and peacock. Coasters are approximately 3.75 inches by 3.75 inches and come in sets of four.
The items are curated by World Vision, a global humanitarian organization whose goal is to empower people and lift them out of poverty. Proceeds from the items support disabled women, impoverished families and others in developing countries, helping them build a brighter future. (www.worldvision.org)
TEA TIME TAKE ME AWAY
Summon images of some of the world's most exotic places with a hot cup of Tea Runners' award-winning loose leaf teas: black tea from Sri Lanka, green tea from the Anhui province in China, pure oolong tea from Northern Thailand and more.
Founded by the husband-and-wife team of Charlie Ritchie and Canadian actress Jewel Staite, Tea Runners seeks out the finest teas in the world, from tea masters, Global Tea Championship winners, award-winning tea companies – even those hard-to-find tea companies located in the farthest reaches of the world. It might be Silver Yeti, a fine white tea from a family tea estate in eastern Nepal; Te Ji Grade Loose Leaf Ripe Pu-erh Tea from the summit of Ma Wei Mountain in southeast China; or Coconut Crush Chai, featuring sweet Indian spices blended with the calming properties of South African rooibos (think: liquid dessert).
Every month, members receive a curated collection of four top quality loose leaf teas, along with tasting notes and brewing instructions. Many of these teas are not sold directly to consumers and can't be purchased anywhere else online, so having them show up on your doorstep is a real treat. There are four boxes to choose from, and members have the luxury of customizing any box. Monthly subscription: $30. (shop.tearunners.com)