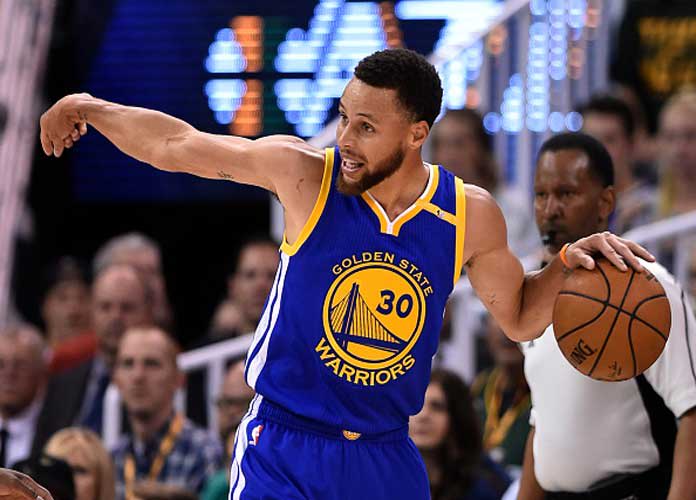 It was all Steph Curry as he found his groove to drop a career-high 62 points in a win over the Portland Trailblazers on Sunday.
Not only was it a career-high for Curry, but he became the second oldest NBA player to score over 60 points in a game. He joined Kobe Bryant in doing so. Additionally, he also became the second player to score over 60 within 36 minutes. Again, joining Bryant as the only two players to do so.
The Golden State Warriors started the season off struggling – and so was Curry prior to Sunday's win. The Warriors headed into Sunday's matchup with just two wins and three losses while having the league's worst offense. Curry was struggling to find his shot, and fellow All-Star Klay Thomspon suffered a season-ending injury after tearing his Achilles tendon.
Warriors coach Steve Kerr decided to change up his coaching style for their Portland game. Instead of going for his usual team ball movement, he opted for an old familiar style, pick-and-roll for the Curry option. This enabled the 32-year-old All-Star to lead pick and rolls and have the ball more for the offense.
The change in playstyle paid off well for the team as Curry shot 50% from three-point range, scoring eight out of 16 attempts. In addition, the three-time NBA Champion was able to get to the free-throw line 19 times, another career-high for him. The 32-year-old was able to sink 18 of those 19 free-throw attempts. Kerr was happy with the result, as the plays allowed Curry to barrage Portland from beyond the arc, and it was something he needed. "We want to do that all the time," he said.
Curry finished the game with 62 points, five rebounds and four assists as Golden State won the game 137-122. This performance sent a message to the league that Curry is still a threat.