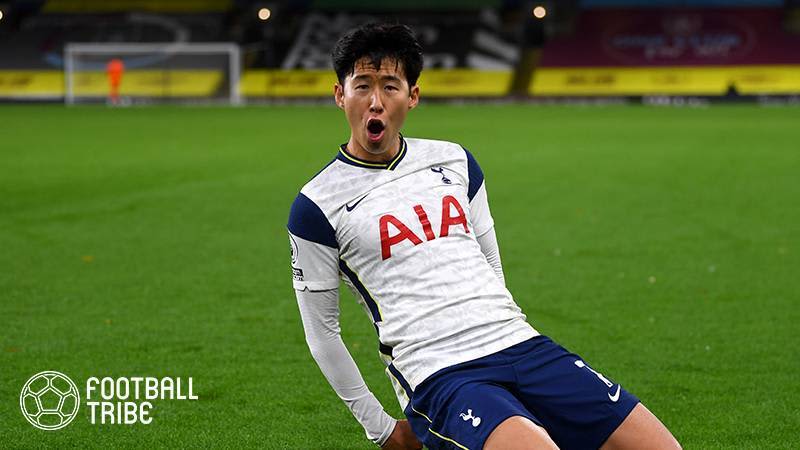 Allegedly, it's been reported that Tottenham forward Son Heung-min, who has been in electric, electrifying form this season would consider a move to Real Madrid as long as he's guaranteed 'superstar status'.
South Korea international, Son, has been almost peerless this season, scoring 12 goals from 16 Premier League matches. And he's now reportedly on the La Liga giants' radar, alongside Kylian Mbappe and Erling Haaland, which really shouldn't come as any surprise considering not only his amazing goal-scoring prowess but also his assists to Harry Kane, the other half of Tottenham's dynamic goal-scoring duo.
28-year-old Son scaling new heights for Tottenham this season, has teamed up incredibly well with Kane to help Jose Mourinho's side mount a serious challenge for the Premier League title.
As a result, Real Madrid are now keen with the Los Blancos in contention to win wrest another La Liga title except that their attacking player Eden Hazard hasn't been up to the game since Cristiano Ronaldo's departure to Juventus back in 2018.
Hazard has failed to live up to expectations, and the club has relied instead on Karim Benzema to score the majority of their goals this season.
Spanish website OkDiario claim the South Korean international has become a top Real priority as a result of his sizzling form this season, saying also that he 'would consider' a move to the Bernabeu if they guaranteed him superstar status in Zinedine Zidane's attack formation.
Real, for their part, believe Son could become the next Ronaldo due to his potent goal threat on the left wing of Spurs' attack.
And they're now daring to dream of securing his signature besides having Kylian Mbappe and Erling Haaland in their cross-hairs.
Credit: Football Tribe Malaysia
Continue reading Tottenham star Son Heung-min 'would consider Real Madrid move if given superstar status' at Football Tribe Asia.