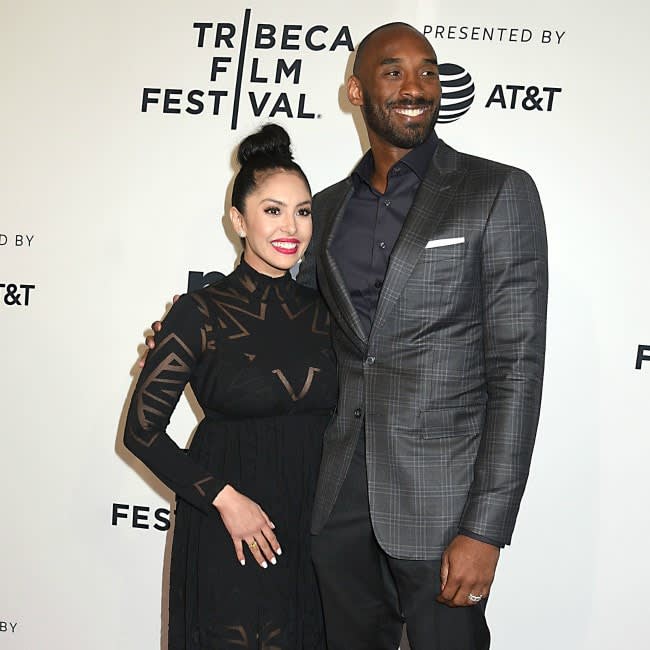 Vanessa Bryant has shared a poignant letter to mark the first anniversary of Kobe Bryant and their daughter Gianna's deaths.
The widow of the NBA icon shared a moving note from one of Gianna's best friends on Instagram to mark the first anniversary of the tragic deaths of the pair in a helicopter crash.
Vanessa captioned the post: "Today I received this sweet letter from one of Gianna's best friends, Aubrey.
"I love you Aubz (as my Gigi would call you). Thank you so much for beautifully sharing some of your memories with Gigi with me and allowing me to share them here on my ig. (sic)"
Vanessa - who is also mother to daughters Natalia, 18, Bianka, four, and Capri, one - continued: "My Gigi is INCREDIBLE and I truly appreciate your thoughtful letter. She loves you so much. I miss my baby girl and Kob-Kob so much, too.
"I will never understand why/how this tragedy could've happened to such beautiful, kind and amazing human beings. It still doesn't seem real. Kob, we did it right. Gigi, you still make mommy proud. I love you! (sic)"
Basketball icon LeBron James also paid tribute to Kobe, suggesting that "legends never die".
He said: "There's a lot of things that die in this world, but legends never die."
Reflecting on the year since Kobe's passing, LeBron said: "Man, there's a saying that says time heals all. As devastating and as tragic as it was and still is to all of us involved with it... it takes time. Everyone has their own grieving process.
"Everyone understands. Everyone individually is different and everyone is going to grieve differently and how long it takes them to come to grips with it, that's up to them and that individual.
"You know, all you can do as a friend or a loved one or anyone in our brotherhood and our family that we have here with the organisation, is to put an arm around someone when they need it."