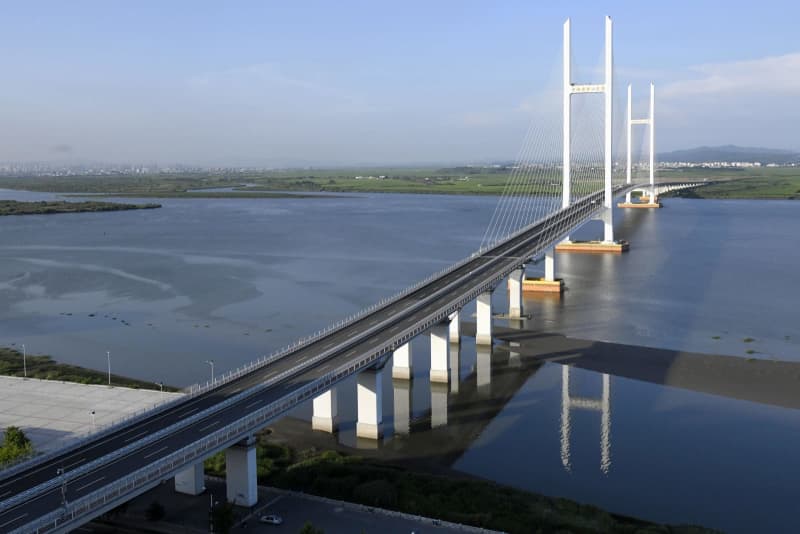 China has been preparing to reopen a bridge on the Yalu River connecting it with North Korea, locals said Thursday, raising speculation that traffic between the two countries may resume by the end of this year.
Since early last year, North Korea has, in principle, cut off traffic to and from China and Russia, with concern lingering that the novel coronavirus, first detected in the Chinese city of Wuhan in late 2019, could intrude into the nation.
The plunge in trade with China following the pandemic has fanned fears that North Korea's economy has languished further and its citizens have not received adequate daily necessities. North Korea depends on China for more than 90 percent of its trade.
Pyongyang has claimed that there are no patients infected with the virus at home.
Meanwhile, Ri Ryong Nam, who has been recently appointed as North Korea's new ambassador to China, entered the neighboring country by land in February, sources familiar with bilateral relations said.
Ri is a former deputy premier well-versed in economic policy. He also has experience studying at Beijing Foreign Studies University, according to South Korea's Unification Ministry.
The replacement comes as North Korean leader Kim Jong Un has expressed eagerness to deepen ties with other socialist nations including China.
The focus is on whether North Korea will become more dependent on China, as their relations with the United States have shown little sign of improvement soon since President Joe Biden took office in January.
U.S.-North Korea negotiations on denuclearization and sanctions relief have been at a standstill, while Beijing and Washington are at loggerheads over several issues such as trade, state-of-the-art technology and alleged human rights abuses.