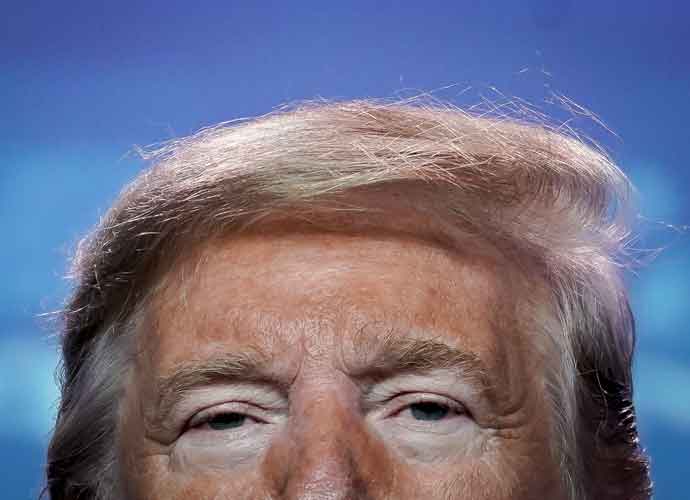 Michael Sherwin, the former acting D.C. U.S. attorney, said that former President Donald Trump might be "culpable" for the January 6 Capitol insurrection and that some of the insurrectionists may face sedition charges.
"It's unequivocal that Trump was the magnet that brought the people to D.C. on the 6th," Sherwin told 60 Minutes. "We have soccer moms from Ohio that were arrested saying, 'Well, I did this because my president said I had to take back our house.' That moves the needle towards that direction. Maybe the president is culpable for those actions."
Sherwin's comments about Trump's culpability have not been matched by Attorney General Merrick Garland or Sherwin's successor, acting U.S. Attorney for D.C. Channing Phillips.
When asked if the more than 300 arrested and charged people from the Capitol insurrection could face sedition charges, which have substantially higher penalties, Sherwin said, "I personally believe the evidence is trending towards that, and probably meets those elements," Sherwin said. "I believe the facts do support those charges. And I think that, as we go forward, more facts will support that."
When asked if federal investigators are looking at Trump's potential role in the Capitol insurrection, Sherwin said, "We have people looking at everything, correct. Everything's being looked at."