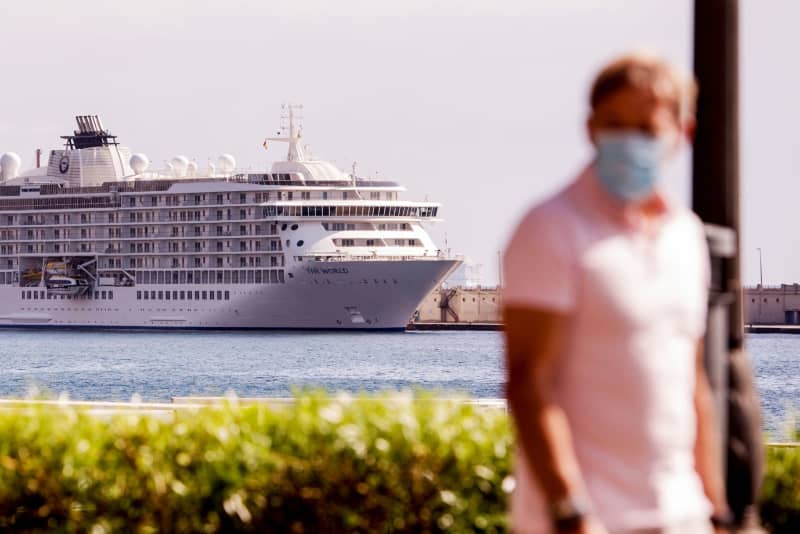 More than 120,000 Singaporean residents have gone on so-called cruises to nowhere as part of a government scheme launched late last year, the city-state's tourism body said on Thursday.
"We have completed more than 90 sailings with over 120,000 passengers and no reported cases of Covid-19 spreading on board," said Annie Chang of the Singapore Tourism Board.
Royal Caribbean International, one of two operators running sailings under Singapore's CruiseSafe scheme, said on Thursday it will extend the local season from June to October, citing "overwhelming demand in Singapore" for the getaways.
The round-trip sailings have been among the few options for Singaporeans seeking some holiday respite from the pandemic and rolling lockdowns elsewhere, which have caused a near collapse in global travel and tourism.
The World Tourism Organization (UNWTO), a United Nations body, said on Wednesday that global travel in January was down almost 90 per cent compared to the same month last year.
The Asia-Pacific saw the biggest drop in tourism, according to the UNWTO, with most countries in the region closed since March 2020 to all but essential or business travel, as well as returning citizens and visa holders.
Since ending a brief lockdown in June last year, Singapore has mostly reopened domestically and has implemented so-called bubbles for business or official travel with neighbouring countries.
From April 24, up to 750 people, including delegates from overseas, will be permitted to attend conferences in Singapore, part of what the tourism board last week deemed "the safe and progressive resumption of economic activities."