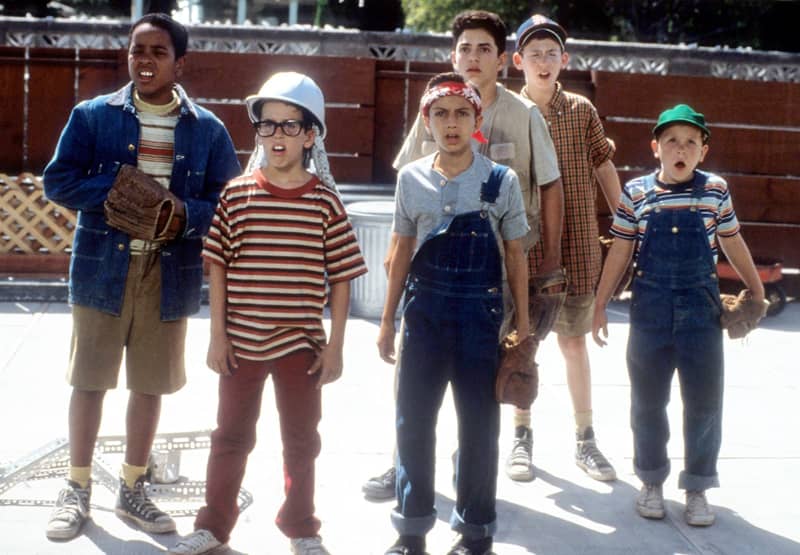 Baseball season is back, and there's nothing like the crack of a bat and the scent of fresh grass to let us know that spring is, indeed, in the air. While there are plenty of games to scratch that baseball itch, why not stream a movie or two that reminds us of why America's pastime is so special. Here are a few of the best, plus a few lesser-known baseball movies to pair them with.
Everyone loves "A League of Their Own" of course. The Penny Marshall film starring Tom Hanks, Geena Davis, Rosie O'Donnell and Madonna, about the first women's baseball league, is available to stream on HBO Max, and is always worth the rewatch. This time around, double feature it with the Netflix documentary "A Secret Love," about the 70-year romance between All-American Girls Professional Baseball League player Terry Donahue, and her life partner Pat Henschel. It's a real-life look at "A League of Their Own," with an added inspiring love story to boot.
"Major League" (and it's sequels) are the bad-boy approach to baseball, but the sports comedy is tremendously rewatchable for the one-two punch of Wesley Snipes and Charlie Sheen. That's available to rent for $2.99 on Amazon, Google Play and YouTube (though there was a spell where it always seemed to be playing on cable at some point). Try adding on the documentary "The Battered Bastards of Baseball" on Netflix. Directed by Maclain and Chapman Way, the nephews of Kurt Russell, this entertaining doc follows the rise of the Portland Mavericks, helmed by Bing Russell, with star player, his son Kurt (pre-stardom) on the roster.
"Bull Durham" is one of those enduring baseball rom-coms that just seems to get better with every watch. A steamy love triangle on the field between Kevin Costner, Susan Sarandon and Tim Robbins makes for a sports movie that's also an adult romance. Stream it on Amazon Prime or Tubi (with ads). A more recent baseball movie that's more than just the game is Bennett Miller's satisfying "Moneyball," starring Brad Pitt as the beleaguered general manager of the Oakland A's who manages to turn the game around using statistics. A fascinating look at the game. Rent it on Amazon or Vudu for $2.99.
For something a bit more juvenile, there's always the Little League classics "The Bad News Bears" (the 1976 version starring Walter Mathau is on Amazon for a $2.99 rental, while the Billy Bob Thornton 2005 version is free to stream on Amazon Prime), and "The Sandlot" (on Hulu and Starz). For something a bit older, check out Richard Linklater's love letter to college baseball bros "Everybody Wants Some!!" available to rent for $2.99 on Amazon, Vudu and YouTube.
Take in the late Chadwick Boseman's breakout performance as the pioneering baseball player Jackie Robinson in "42," streaming on HBO Max. Pair that with the 2008 indie film "Sugar," directed by Anna Boden and Ryan Fleck, about an aspiring Dominican pitcher trying to make it in the big leagues. That's streaming on Starz or rentable on Vudu for $2.99.