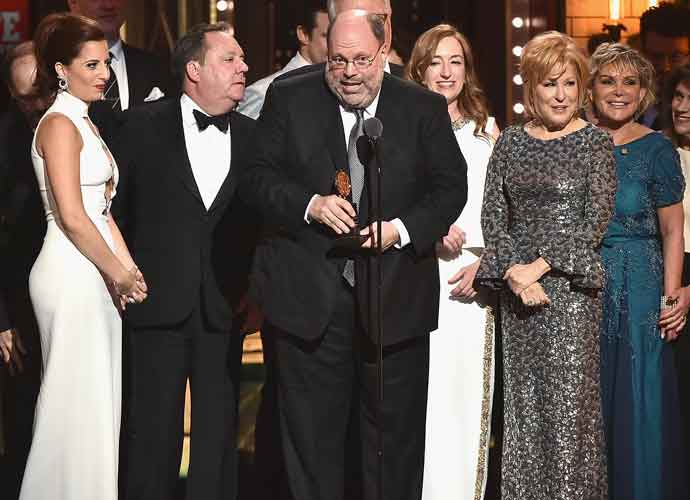 Hollywood and Broadway mega-producer Scott Rudin is under fire after several ofhis ex-staffers opened up about their abusive work environment when they were employed at Scott Rudin Productions, according to The Hollywood Reporter.
On Halloween 2012, former development executive Andrew Coles recalled a moment when Rudin crushed a computer monitor on an assistant's hand after the worker was not able to get the Oscar-winning producer on a sold-out flight. The assistant immediately headed to the emergency room.
"We were all shocked because we didn't know that that sort of thing could happen in that office," Coles said. "We knew a lot could happen. There were guys that were sleeping in the office, the guys whose hair was falling out and were developing ulcers. It was a very intense environment but that just felt different. It was a new level of unhinged – a level of lack of control that I had never seen before in a workplace."
A typical day working for Rudin would begin at 6 a.m. and never finish before 8 p.m., executive coordinator Caroline Rugo, who joined Rudin's staff in fall 2018, would begin working at home at 5 a.m. before showing up at the New York office an hour later. Since Rugo lives with Type 1 diabetes, she was required to get a signed doctor's note for Rudin allowing her 30 minutes of exercise from 5:30 a.m. to 6 a.m.
"He threw a laptop at the window in the conference room and then went into the kitchen and we could hear him beating on the napkin dispenser," Rugo recalled an another incident where Rudin caused destruction in the office. "Then another time he threw a glass bowl at [a colleague.] It's hard to say if he threw it in the general direction or specifically at [the colleague] but the glass bowl hit the wall and smashed everywhere. The HR person left in an ambulance due to a panic attack. That was the environment."
"He asked me to clean the kitchen. I told him, 'That's really not my job.' I had to do a bunch of other stuff that was urgent," an anonymous former employee added about the incident. "The kitchen was not urgent. And then he flipped out and he took his teacup, threw it and it shattered and left a hole in the wall. I was like, 'I'm a human. This a physical act of aggression'."
When Harvey Weinstein lost his Hollywood power in 2017 from the #MeToo movement, the act expanded beyond Weinstein's crimes to include anything from toxic behavior to racism in the workplace. Rudin, who has won 23 Oscars and 17 Tony Awards, avoided associations with the movement until now.
The napkin dispenser incident occurred while Rudin was having meeting with the Broadway ad agency, SpotCo in March 2019. A year later, the agency sued the producer for unpaid work on eight shows before the pandemic. SpotCo requested $6.4 million from Rudin. The estate of Harper Lee also sued Rudin in 2018, they alleged that Aaron Sorkin altered key aspects in the stage adaptation of Lee's To Kill a Mockingbird.