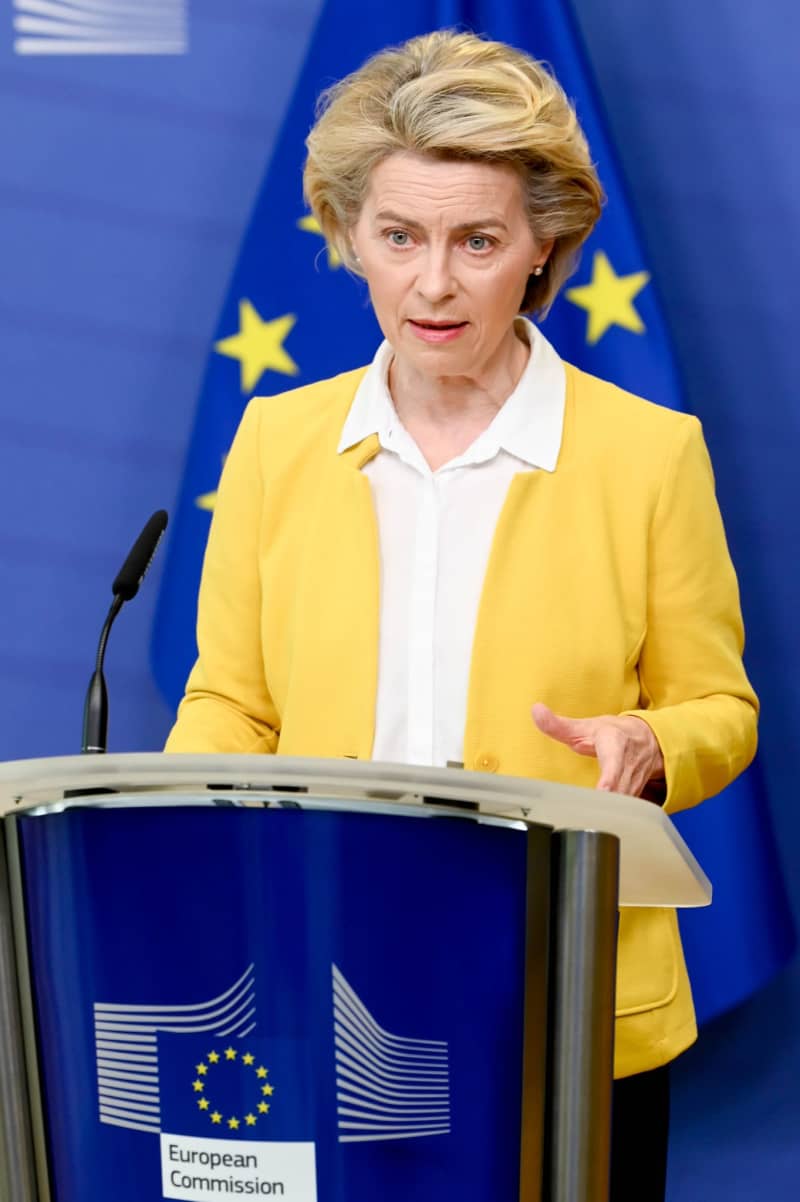 The European Union has a struck a deal with US-German pharmaceutical venture Pfizer/BioNTech to secure 50 million additional Covid-19 vaccines by the end of June, a move that may mitigate delays affecting US supplier Johnson & Johnson.
The additional Pfizer/BioNTech doses should be delivered starting this month rather than in the final quarter of the year as originally planned, European Commission President Ursula von der Leyen announced on Wednesday.
They will be distributed pro rata to the 27 member states with a combined population of roughly 450 million. The EU now expects 250 million doses from Pfizer/BioNTech this quarter, von der Leyen said.
The announcement comes after drugs and cosmetics giant Johnson & Johnson said it would postpone distribution of its vaccine in the EU, which only began on Monday, due to concerns about a potential blood-clotting risk.
The European Commission is also in negotiations with Pfizer/BioNTech to supply an additional 1.8 billion vaccine doses in 2022 and 2023, von der Leyen announced.
"We need to focus now on technologies that have proven their worth," von der Leyen said in Brussels on Wednesday, referring to the mRNA technology used by Pfizer/BioNTech but not by other EU supply contract-holders like AstraZeneca and Johnson & Johnson.
As a precaution against another possible link with thrombosis in very rare cases, several EU states have restricted or paused use of British-Swedish drugmaker AstraZeneca's shot.
Nonetheless, the EU's vaccination campaign is beginning to pick up pace. There had been 100 million doses administered in the bloc as of Wednesday, von der Leyen said, with 27 million Europeans fully vaccinated.