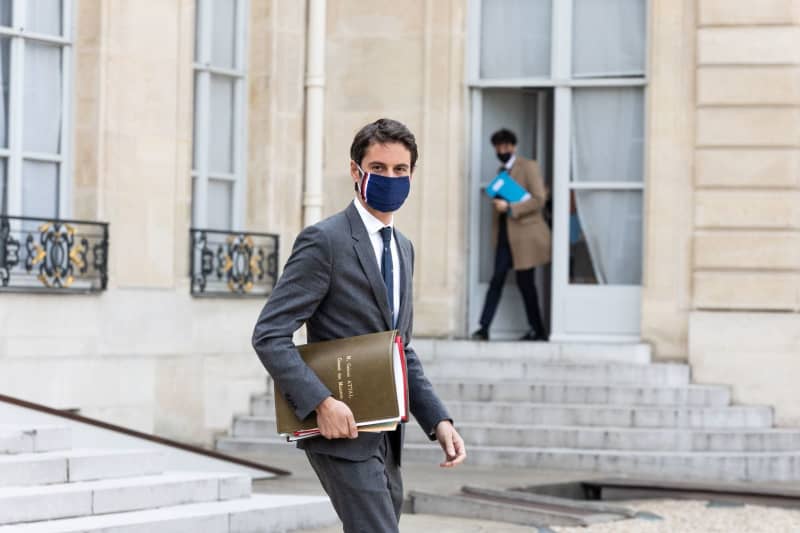 France plans to continue vaccinations against Covid-19 with the vaccine made by Johnson & Johnson, despite reports of rare thrombosis side effects.
As planned, people older than 55 will be vaccinated, government spokesman Gabriel Attal said on Wednesday, after a Cabinet meeting in Paris.
A first shipment of about 200,000 vaccine doses has already arrived in the country, he said.
US pharmaceutical company Johnson & Johnson said on Tuesday that it was delaying the launch of its vaccine in Europe. It said it had received reports of sinus vein thrombosis following vaccinations and decided on the delay. The company said it was working with experts and health authorities to investigate the cases.
Attal said the government is also continuing to use the AstraZeneca vaccine, but acknowledged that there were doubts among the population about this product.
France, with a population of around 67 million, has been severely affected by the coronavirus pandemic - close to 100,000 people have died.