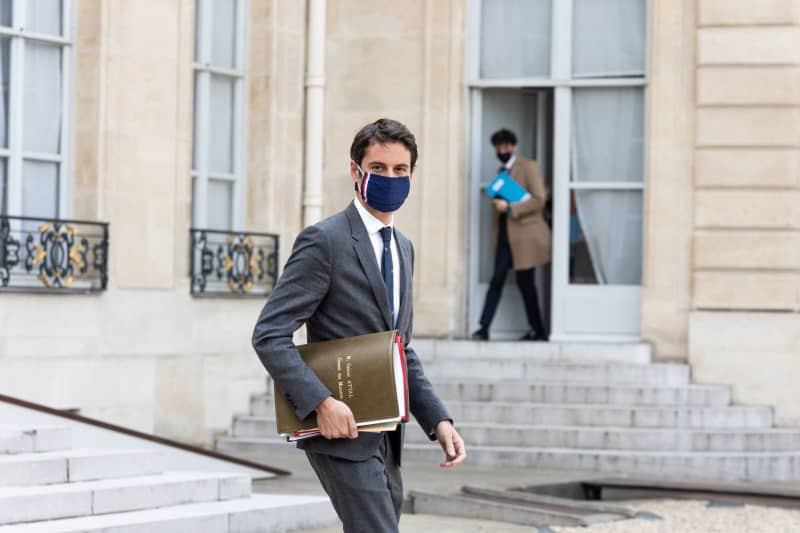 France plans to continue vaccinations against Covid-19 with the vaccine made by Johnson & Johnson, despite reports of rare thrombosis side effects, even as several other European authorities issued a halt to planned jabs.
The European Medicines Agency (EMA) plans to issue an opinion next week on cases of blood clots that could be associated with Johnson & Johnson's coronavirus vaccine.
The review will be expedited, the agency said on Wednesday in Amsterdam. Until the decision is made, however, the vaccine can continue to be used without restriction.
The EMA continues to maintain that the vaccine's "benefits in preventing Covid-19" outweigh the risks of side effects.
Last week, the EMA had already announced that it was investigating very rare cases of blood clots in cerebral veins following vaccination. So far, six cases had been reported to the EMA, mostly from the United States.
In France, people older than 55 will be vaccinated as planned, government spokesperson Gabriel Attal said on Wednesday, after a Cabinet meeting in Paris. A first shipment of about 200,000 vaccine doses has already arrived in the country, he said.
Attal said the government is also continuing to use the AstraZeneca vaccine, but acknowledged that there were doubts among the population about this product.
The Netherlands, however, will not use the vaccine until more is known about possible thromboses, Health Minister Hugo de Jonge said, adding that he wanted to wait for the EMA's conclusions.
In Sweden and Denmark, national health authorities also said they would wait for EMA's results as well as information from the US.
Italy has put its vaccine deliveries in storage and was to wait until EMA's and its national medicines agency Aifa's verdicts are in, the office of the special commissioner for the coronavirus emergency said.
Commissioner Francesco Figliuolo was quoted as saying by the Ansa news agency that he expected answers in two to three days and that Italy would respect the rulings.
According to media reports, Italy received about 200,000 doses of the Johnson & Johnson vaccine.
US pharmaceutical company Johnson & Johnson said on Tuesday that it was delaying the launch of its vaccine in Europe. It said it had received reports of sinus vein thrombosis following vaccinations and decided on the delay. The company said it was working with experts and health authorities to investigate the cases.
US authorities on Tuesday had suspended use of the vaccine until they can clarify whether there is a link or not. In the United States, about 6.8 million people have been vaccinated with the product so far.
In the EU, the vaccine is approved, but a first shipment only arrived this week.
The US manufacturer is in close contact with national authorities, the EMA said. It recommended that EU states not use doses already delivered for the time being.